Accessible Events
Traditional events can be a bit overwhelming for children with special needs. Flashing lights and loud sounds can hinder the family experience of going to a movie or seeing a show. Our Accessible events catalog connects you with a network of sensory friendly and accessible events for families with children with a developmental disability.
Sensory Story Time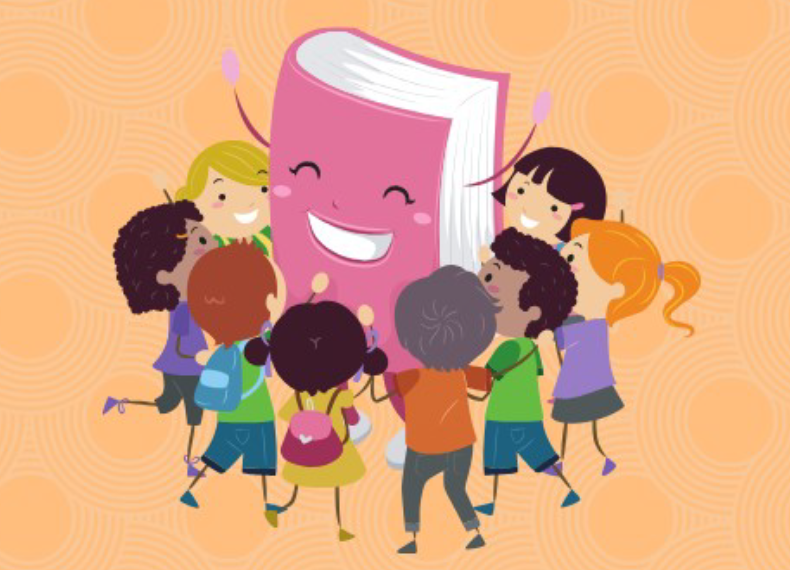 Every 2nd & 4th Saturday
11:30am

Manheim Township Public Library
595 Granite Run Drive
Lancaster, PA
Enjoy stories, songs and activities with other families in a relaxed atmosphere. This program is intended for children ages 4 and up with autism spectrum disorders, sensory integration issues, and other developmental disorders, and their typically developing peers. Registration required, please register here
Autism Awareness Event
Wednesday, April 24
3:30 pm to 5:30 pm

Berks Community Health Center
1110 Rockland St, Reading, PA 19604
Anyone interested in finding out more about the Autism Spectrum and available local services is invited to join the Berks Community Health Center for an informational event about Autism and available community resources. For more information, please contact Jen Bauman, Outreach Manager, at (484) 772-4080 or jbauman@berkschc.org
PA Family Network – Creating a Vision for a Good Life workshop
Saturday, June 1
8:30 am to 9:00 am – registration and breakfast
9:00 am to 11:00 am – workshop
BCIU Education Center
2101 Centre Ave.
Reading, PA 19605
From a young age, children dream about what they want to be, where they want to live, if they will get married and have a family, and what their life will look like when they are grown. Parents often encourage their children to dream big, even when it might seem like the dream is out of reach. It should be no different for a child with a disability or special health care need. The LifeCourse Framework and Tools were created by families to help individuals of all abilities and ages to develop a vision for a good life, think about the skills they need to develop, and discover how to have an "everyday life" in their community. Join us to learn about PA's Community of Practice for Supporting Families and how to use the LifeCourse Tools in your life. RSVP by calling 1-844-PAFamily (1-844-723-2645) or email PaFamilyNetwork@visionforequality.org
Challenger of Lancaster County Little League
April to June 2019
Register by March 17, 2019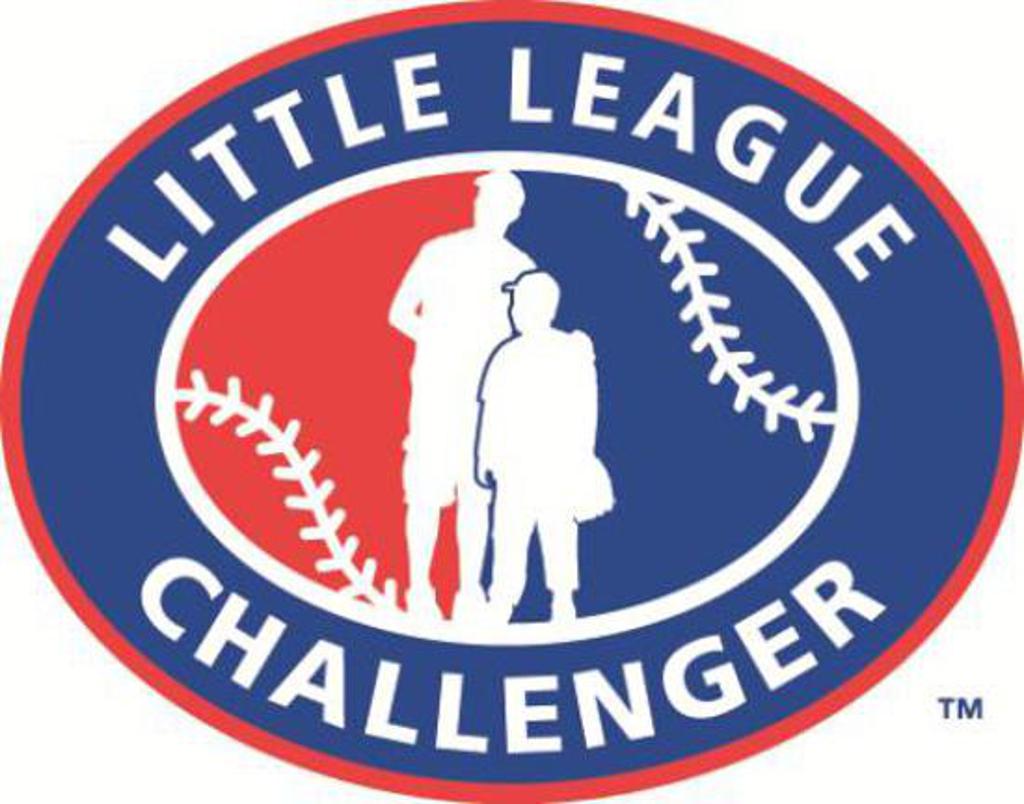 Challenger of Lancaster County, an official division of Little League International, is once again offering ALL individuals the opportunity to enjoy baseball regardless of the challenges they face. It is a safe environment where winning is least important and making every player feel like a winner is most important. Each player – regardless of which Division – will enjoy the opportunity to experience the thrill that comes with wearing a uniform, playing on a team and having family and friends watch as he/she thrives in a program built on principles of participation and fun managed by caring, supportive volunteers. Most games are on Sunday afternoons and are approximately 1-1 ½ hours with every player participating every inning. There are NO practices and NO fees. The season is from mid-April to end of June 2019
If you have any questions, please feel free to contact Mike Tafelski, Commissioner for the Challenger of Lancaster County Little League at (717) 682-0938 or via e-mail at ChallengerLancaster@comcast.net.
Our 2019 Sensory-Sensitive Cinema season is on the way! Each year, Aaron's Acres teams up with Penn Cinema to deliver sensory sensitive screenings of new children's movie titles on the first Saturday of each month. Our Sensory-Sensitive Cinema series consists of family-friendly films being shown at 10 AM on the first Saturday of each month, with the theater house lights kept on and volume decreased. This year, we are offering additional showings in the months of February and June! Find the complete Sensory-Sensitive Cinema schedule below! All showings take place at Penn Cinema on Airport Road in Lititz, PA.
Saturday, April 6, 2019
10am
A young elephant, whose oversized ears enable him to fly, helps save a struggling circus, but when the circus plans a new venture, Dumbo and his friends discover dark secrets beneath its shiny veneer.
Saturday, May 4, 2019
10am
An animated adventure in which the free-spirited UglyDolls confront what it means to be different, struggle with a desire to be loved, and ultimately discover who you truly are is what matters most.
Saturday, June 1, 2019
10am

A live-action retelling of the 1992 Disney film of the same name.
The Secret Life of Pets 2
Saturday, June 15, 2019
10am
The sequel to the 2016 howling comedy.
Saturday, July 6, 2019
10am
When a new toy called "Forky" joins Woody and the gang, a road trip alongside old and new friends reveals how big the world can be for a toy.
Saturday, August 3, 2019
10am
CGI re-imagining of the 1994 Disney classic.

---
Accessible Performances at the Ware Center
The Ware Center
42 N Prince Street,
Lancaster, PA 17603
Millersville University would like to invite all friends of differing abilities to join them for a series of live performances featuring a variety of access services! Millersville is happy to provide free tickets to those with financial need. Ticketing information can be found at the bottom of this page. The following schedule outlines the performances, dates, and types of accessibility services that will be available for that performance.
Turning 15 on the Road to Freedom
ASL Interpreted and audio described performance
Thursday, March 21, 2019
7:30pm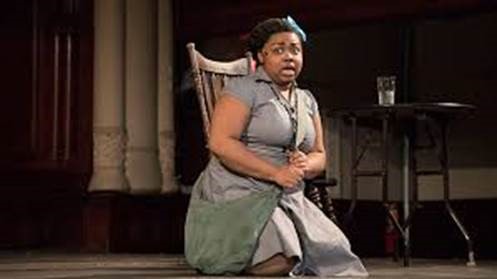 This one-woman show starring Damaris Obi and directed by actress Ally Sheedy tells the moving, true story of Lynda Blackmon, the youngest person to walk all the way from Selma to Montgomery, Alabama, on the Voting Rights March in 1965.  Jailed nine times before her 15th birthday, Blackmon fought alongside Martin Luther King Jr. to secure the right to vote for African Americans. $5-$15 (Free to those with financial barriers)
You and Me and the Space Between
ASL Interpreted and audio described performance
Wednesday, April 3, 2019
7pm
6pm – Free Lobby Activities for children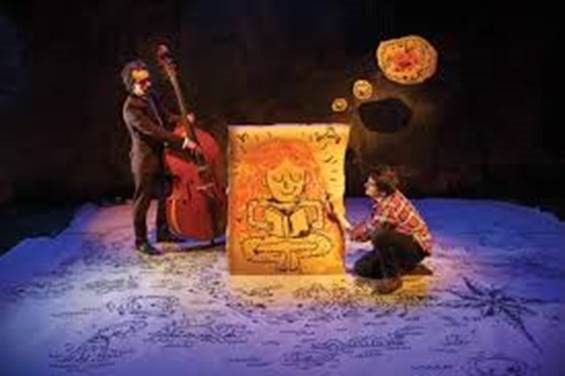 The island is sinking.  Its adults are useless.  Time for the kids to save the day!  The island of Proud Circle springs a leak and its citizens must find a way to stop their home from disappearing.  It takes the wondering minds of a child to save the island, its people and their ways. From Australia's world-renowned Terrapin Puppet Theatre comes a tale that is brought to life by storytelling, choreographed projections and live drawn animation that explores the plight of refugees fleeing environmental change, told through the eyes of a child. $5 -$10 (Free to those with financial barriers)
Sonia De Los Santos Quintet
A Sensory Friendly Performance
Saturday, May 4, 2019
1pm
12pm – Free Lobby Activities for Children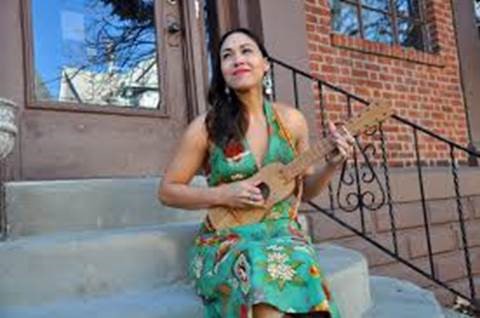 Join us for a Cuartro de Mayo celebration as Sonia De Los Santos takes the audience on a musical journey from Latin America to New York City. Born and raised in Monterrey, Mexico, Sonia has been touring the world since 2007, singing in English and Spanish, playing guitar, mandolin and jarana, and lighting up the stage with her effervescent style of music. Messages of joyful community music-making and cultural bridge-building will inspire and excite children and grownups of all backgrounds. $5 -$10 (Free to those with financial barriers)
For tickets
ARTSMU.COM or 717-871-7600
For Free tickets to patrons with financial need:
E-mail Barry.Kornhauser@Millersville.edu.