Accessible Events
Traditional events can be a bit overwhelming for children with special needs. Flashing lights and loud sounds can hinder the family experience of going to a movie or seeing a show. Our Accessible events connect you with a network of sensory friendly and accessible events for families with children with a developmental disability.
Sensory Story Time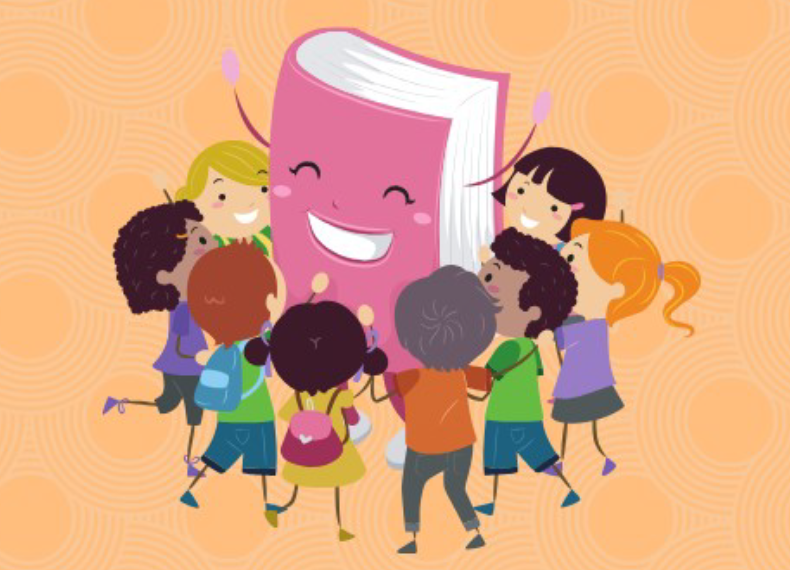 Every 2nd & 4th Saturday
11:30am

Manheim Township Public Library
595 Granite Run Drive
Lancaster, PA
Enjoy stories, songs and activities with other families in a relaxed atmosphere. This program is intended for children ages 4 and up with autism spectrum disorders, sensory integration issues, and other developmental disorders, and their typically developing peers. Registration required, please register here
Our 2019 Sensory-Sensitive Cinema season is on the way! Each year, Aaron's Acres teams up with Penn Cinema to deliver sensory sensitive screenings of new children's movie titles on the first Saturday of each month. Our Sensory-Sensitive Cinema series consists of family-friendly films being shown at 10 AM on the first Saturday of each month, with the theater house lights kept on and volume decreased. This year, we are offering additional showings in the months of February and June! Find the complete Sensory-Sensitive Cinema schedule below! All showings take place at Penn Cinema on Airport Road in Lititz, PA.
Mary Poppins Returns
Saturday, January 5, 2019
10am

Decades after her original visit, the magical nanny returns to help the Banks siblings and Michael's children through a difficult time in their lives.
A Dog's Way Home
Saturday, February 2, 2019
10am
A dog travels 400 miles in search of her owner.
The Lego Movie 2: The Second Part
February 16, 2019
10am

It's been five years since everything was awesome and the citizens are facing a huge new threat: LEGO DUPLO® invaders from outer space, wrecking everything faster than they can rebuild.
How to Train Your Dragon: The Hidden World
Saturday, March 2, 2019
10am
When Hiccup discovers Toothless isn't the only Night Fury, he must seek "The Hidden World", a secret Dragon Utopia before a hired tyrant named Grimmel finds it first.
Dumbo
Saturday, April 6, 2019
10am
A young elephant, whose oversized ears enable him to fly, helps save a struggling circus, but when the circus plans a new venture, Dumbo and his friends discover dark secrets beneath its shiny veneer.
UglyDolls
Saturday, May 4, 2019
10am
An animated adventure in which the free-spirited UglyDolls confront what it means to be different, struggle with a desire to be loved, and ultimately discover who you truly are is what matters most.
Aladdin
Saturday, June 1, 2019
10am

A live-action retelling of the 1992 Disney film of the same name.
The Secret Life of Pets 2
Saturday, June 15, 2019
10am
The sequel to the 2016 howling comedy.
Toy Story 4
Saturday, July 6, 2019
10am
When a new toy called "Forky" joins Woody and the gang, a road trip alongside old and new friends reveals how big the world can be for a toy.
The Lion King
Saturday, August 3, 2019
10am
CGI re-imagining of the 1994 Disney classic.

---
Accessible Performances at the Ware Center
The Ware Center
42 N Prince Street,
Lancaster, PA 17603
Millersville University would like to invite all friends of differing abilities to join them for a series of live performances featuring a variety of access services! Millersville is happy to provide free tickets to those with financial need. Ticketing information can be found at the bottom of this page. The following schedule outlines the performances, dates, and types of accessibility services that will be available for that performance.
The Pennsylvania Ballet's Prince Charming
A Sensory Friendly Performance
Saturday, January 19, 2019
1pm
12pm – Free Lobby Activities for children

We all know about Cinderella and how she met her prince.  But what if the Prince himself told the story? From Pennsylvania Ballet II, the company that brought us the delightful dance interpretations of Snow White and The Jungle Book, enjoy this brand new ballet choreographed by Assistant Artistic Director Samantha Dunster with a score by Kermit Poling. $5 -$10 (Free to those with financial barriers)
The Other Mozart
With Open-Captioning
Thursday, February, 2019
7:30pm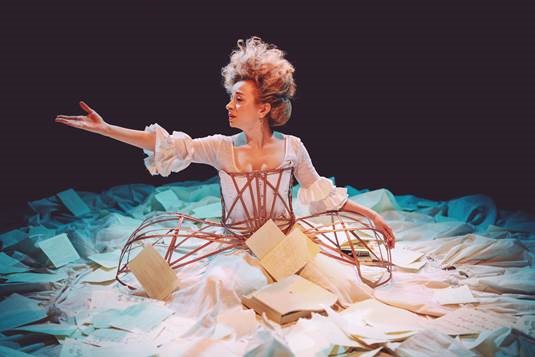 Little Matchstick Factory's The Other Mozart is the true, forgotten story of Amadeus' sister, Nannerl Mozart –a prodigy, keyboard virtuoso and composer who performed throughout Europe with her brother to equal acclaim, but whose work and story faded away, lost to history.  Created by Sylvia Milo and directed by Isaac Byrne, The Other Mozart is based on facts, stories and lines pulled directly from the Mozart family's humorous and heartbreaking letters. $5-$15 (Free to those with financial barriers)
Beyond Sacred: Voices of Muslim Identity
ASL Interpreted and audio described performance
Thursday, February 7, 2019
7:30pm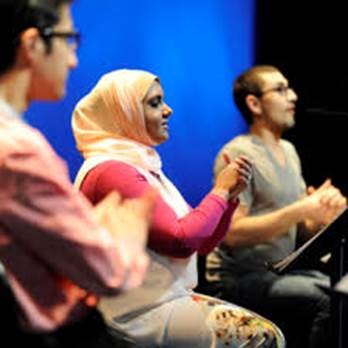 Beyond Sacred, a chamber piece of storytelling and seated opera for the spoken word is based on true stories of the social challenges faced by the five Muslim performers on stage.  Thought they hail from diverse cultural and ethnic backgrounds, their stories of school, work and life create a beautiful, sometime humorous yet intensely poignant cry for tolerance at a time when such sentiments are more necessary than ever. $5-$15 (Free to those with financial barriers)
Turning 15 on the Road to Freedom
ASL Interpreted and audio described performance
Thursday, March 21, 2019
7:30pm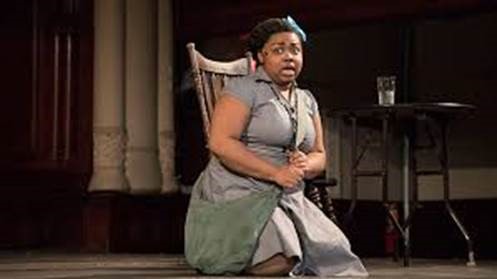 This one-woman show starring Damaris Obi and directed by actress Ally Sheedy tells the moving, true story of Lynda Blackmon, the youngest person to walk all the way from Selma to Montgomery, Alabama, on the Voting Rights March in 1965.  Jailed nine times before her 15th birthday, Blackmon fought alongside Martin Luther King Jr. to secure the right to vote for African Americans. $5-$15 (Free to those with financial barriers)
You and Me and the Space Between
ASL Interpreted and audio described performance
Wednesday, April 3, 2019
7pm
6pm – Free Lobby Activities for children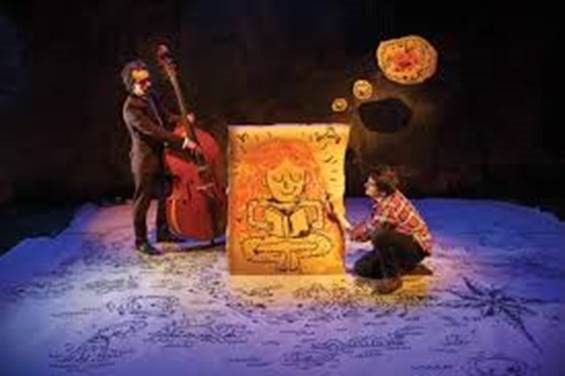 The island is sinking.  Its adults are useless.  Time for the kids to save the day!  The island of Proud Circle springs a leak and its citizens must find a way to stop their home from disappearing.  It takes the wondering minds of a child to save the island, its people and their ways. From Australia's world-renowned Terrapin Puppet Theatre comes a tale that is brought to life by storytelling, choreographed projections and live drawn animation that explores the plight of refugees fleeing environmental change, told through the eyes of a child. $5 -$10 (Free to those with financial barriers)
Sonia De Los Santos Quintet
A Sensory Friendly Performance
Saturday, May 4, 2019
1pm
12pm – Free Lobby Activities for Children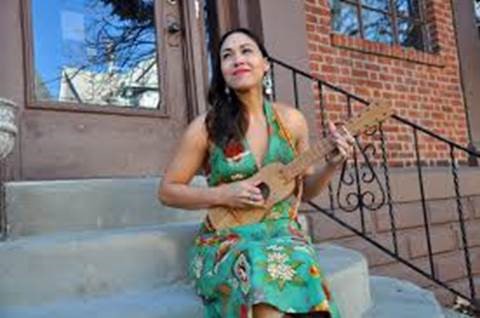 Join us for a Cuartro de Mayo celebration as Sonia De Los Santos takes the audience on a musical journey from Latin America to New York City. Born and raised in Monterrey, Mexico, Sonia has been touring the world since 2007, singing in English and Spanish, playing guitar, mandolin and jarana, and lighting up the stage with her effervescent style of music. Messages of joyful community music-making and cultural bridge-building will inspire and excite children and grownups of all backgrounds. $5 -$10 (Free to those with financial barriers)
For tickets
ARTSMU.COM or 717-871-7600
For Free tickets to patrons with financial need:
E-mail Barry.Kornhauser@Millersville.edu.
---
IM FIT Adaptive Fitness Winter Sessions
Tuesdays & Thursdays
January 15th – March 8th
6:45pm – 7:30pm
FREE! donations appreciated | age: 10+

IM ABLE HEADQUARTERS
220 N Park Rd
Wyomissing, PA 19610

IM FIT provides support and motivation for impaired individuals to become comfortable with the fundamentals of exercise and basic movements. IM FIT classes are open to every type of physical, mental and emotional disability. IM FIT is incredibly instrumental at empowering and encouraging all skill levels. Featuring adaptive equipment, small group training, and team building for all physical and cognitive disabilities. For more information reach out to IM ABLE at (877) 595-3505 or info@imablefoundation.org