Special Events
Every year, Aaron's Acres teams up with partners and other third parties to hold several special events and fundraisers. These events allow us not only to talk about the work we do, but also afford our staff, volunteers, and participants the opportunity to give back to the community that continues to give us so much. Below you'll find a comprehensive list of the special events we hold on a regular basis.
---
If you'd like to participate in our next event or suggest a new opportunity, drop us a line!
---
Aaron's Acres organizes special fundraising events each year to bring awareness to our mission and financial support to our programs and participants.  Volley for Kids, a volleyball fundraiser, started in 2000, and the first Golf Tournament was held in 2011.  Opportunities for sponsorship, in-kind donations, and registration associated with these fundraisers are part of our Partners in Possibilities Giving Program.
To learn more about these established events and ways to participate, please select a link above.
---

Aaron's Acres is excited to be participating in Lancaster Community Foundation's Extraordinary Give 2018 event on November 16! Mark your calendars and be sure to donate to Aaron's Acres Extraordinary Give page to allow your donation to go the extra mile. All contributions to Aaron's Acres ExtraGive campaign from the hours of 12 am to 11:59 pm on November the 16th will allow Aaron's Acres the opportunity to receive a matched percentage of funds from the Extraordinary Give Stretch Pool. Donate here on November 16!

Where to Find Us in the Morning
Friday, November 16
7 am – 2pm
Harvest Moon Bagel Co.
47 N Queen St, Lancaster, PA 17603

Aaron's Acres will be setting up shop at Harvest Moon Bagel Co. in Downtown Lancaster for the morning of the ExtraGive. Swing by to pay us a visit, learn more about Aaron's Acres, donate to our ExtraGive goal and try Harvest Moon Bagel's Aaron's Acres Signature Bagel! Harvest moon will be serving a cinnamon crunch bagel with apple pie cream cheese in honor of Aaron's Acres!

Where to Find Us in the Evening
Friday, November 16
4 pm – 8 pm
The Ware Center
42 N Prince St, Lancaster, PA 17603
Aaron's Acres will continue the tradition of joining our fellow disability service non-profits in the back room of The Ware Center during the evening of the ExtraGive. Join us for the opportunity to give extra and win some free swag.      
An Exciting New Partnership
This year Aaron's Acres has been selected as Citadel Banking's ExtraGive partner organization! Aaron's Acres was nominated with overwhelming support to receive extra support from Citadel going into the ExtraGive. As one of the ExtraGive's stretch pool sponsors Citadel is committed to supporting the communities they serve. Aaron's Acres is very lucky to have the support of this wonderful, community-driven business. Learn More.


New Ways to Get Involved
This year The Extraordinary Give is utilizing a new donation platform called GiveGab. GiveGab allows friends of Aaron's Acres to help spread the word and raise funds toward our ExtraGive goal on the day of the event! To do so, visit our ExtraGive landing page and click the "Fundraise" button under the header. You will be prompted to create your GiveGab fundraiser profile which you can then share on social media. This peer-to-peer fundraising allows Aaron's Acres to reach new donors across the country, and more new donors means more new program opportunities for children with developmental disabilities!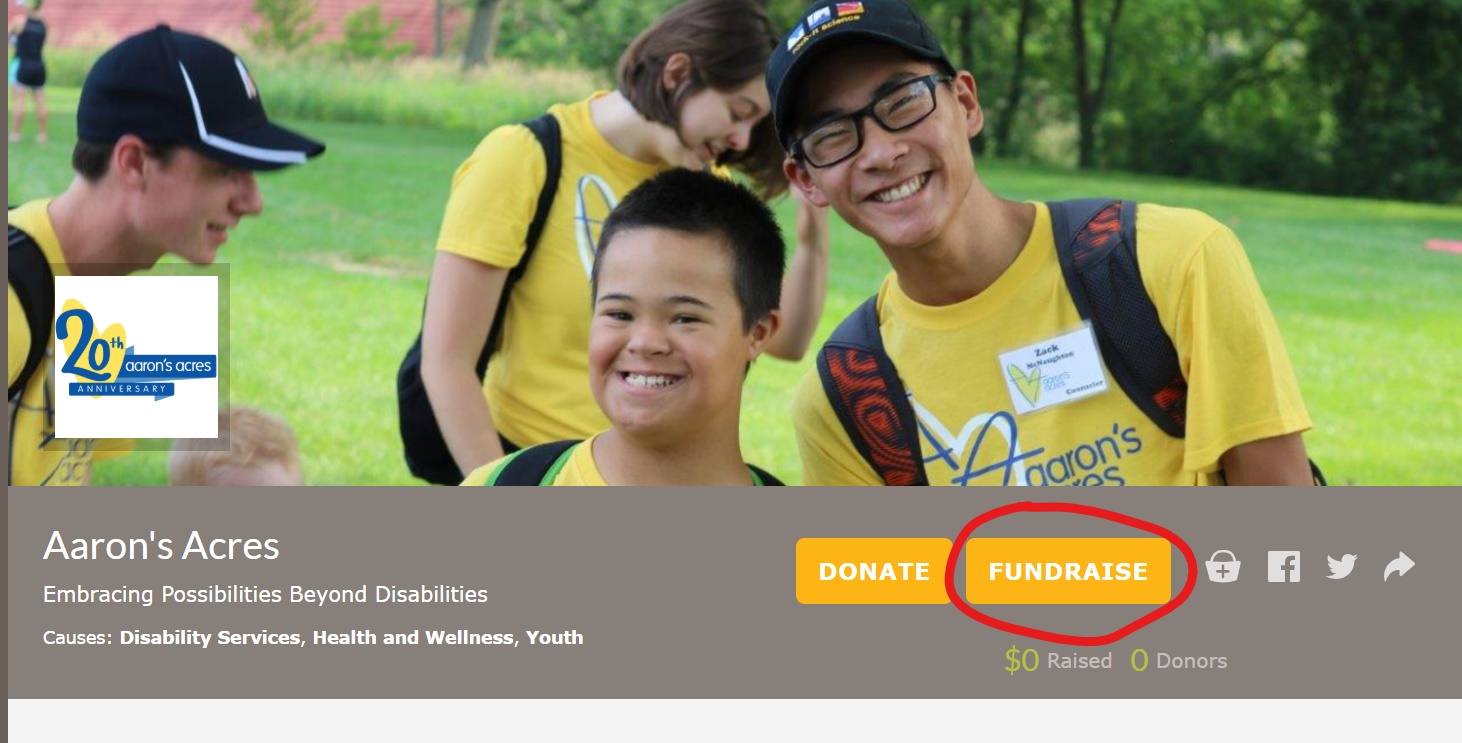 #IGiveEXTRA
Want to win an additional $250 for Aaron's Acres? Post a video on Twitter, Instagram, or Facebook with the hashtag #IGiveEXTRA explaining why YOU give extra! Once a week starting October 16 Lancaster Community Foundation will pick one post. The creator of that post will then choose a non-profit of their choice to win an additional $250! Start posting!
---
We're sorry to announce that our July 7 showing of Incredibles 2 has been cancelled due to the issuing of post release seizure warnings.
We partner with Penn Cinema who offers Sensory Sensitive shows on the first Saturday of each month at 10am (PLEASE NOTE THAT THE NOVEMBER 10th SHOWING OF THE GRINCH IS ON THE SECOND SATURDAY OF NOVEMBER). Lights will remain on and the volume will be turned down to provide a safe and comfortable viewing experience for all. Our 2018 Sensory-Sensitive Cinema Schedule is as follows:
March 3, 2018 – Peter Rabbit
April 7, 2018 – Sherlock Gnomes
May 5, 2018 – TBD
June 2, 2018 – TBD
July 14, 2018 – Hotel Transylvania 3: Summer Vacation
August 4, 2018 – Teen Titans Go! To the Movies
September 1, 2018 – Christopher Robin
October 6, 2018 – Small Foot
November 10, 2018 – The Grinch
December 1, 2018 – Ralph Breaks the Internet: Wreck-It Ralph 2