"Aaron's Acres became a part of my summer routine when I was the Executive Director at the Lancaster JCC where they would hold their summer camps. I just loved having the kids at the community center enjoying the summer days and enjoying the joy and laughter especially when the kids were in the pool swimming. When the opportunity for me to get more directly involved through Dream Makers came up, I was so excited to be a part of this amazing organization. I love knowing that my contribution supports the kids and gives them the opportunity to enjoy Aaron's Acres summer camp as well as the school year program. Seeing the smiles and joy on the campers faces is just what it is all about. And I am excited to be a part of that." –Samantha M. Besnoff
The Aaron's Acres Dream Makers is a group of change-makers who each commit to making an annual donation of $100, empowering them to make a tangible difference in the lives of our participants!
Each year, several options for projects or areas in need of financial support are presented to the Dream Makers by the administrative team at Aaron's Acres. Members then have the opportunity to vote on where they would like the group's collective donations to be designated. The group meets a total of three times a year, including a summer meeting that is held out at our camp location in New Holland. The other meetings are held at various locations throughout Lancaster County and offer members the chance to hear from Aaron's Acres families and staff members, while networking with other community-minded individuals. 
For the past two years, the Dream Makers have chosen to support program scholarships with their contributions, helping to remove barriers created by financial limitations and ensuring that all participants will have access to our programs. This dedicated group is helping us continue our commitment to welcoming each participant, regardless of financial challenges, and we are truly grateful for that. 
One of our Dream Makers shared the following with us after visiting camp with other members over the summer:
"It was great to have an inside look at what daily life is like at Aaron's Acres! So well organized and plenty of ongoing activities throughout the day…all of the different ages interacting beautifully with rarely a hint of frustration showing, even in the heat. We know what a challenge that must be daily. As donors, it does make an impact on many levels and we so appreciate this full circle opportunity to see what it takes to provide a place, a program, and staff dedicated to growing what is already a treasured community resource." –Mary S.
A group of Dream Makers who volunteer to serve as advocates for Aaron's Acres in our community are called our Ambassadors. We currently have a group of ten Ambassadors who assist with events and other special projects throughout the year, spreading the word about what we're doing at Aaron's Acres. 
We are looking to grow both of these groups in 2023! We hope you'll be in touch to learn more and help us reach our goal of having 100 Dream Makers as we celebrate the 25th anniversary of Aaron's Acres this year!
Finally, we'd like to share what one of our other members said about their involvement as a Dream Maker:
"I am happy to support Aaron's Acres and the work they do as a Dream Maker! The smiles on the kids' faces when they get to experience everyday things like games, crafts and swimming in an inclusive and loving environment validate the wonderful contribution that Aaron's Acres makes to their lives!" –Nicole D.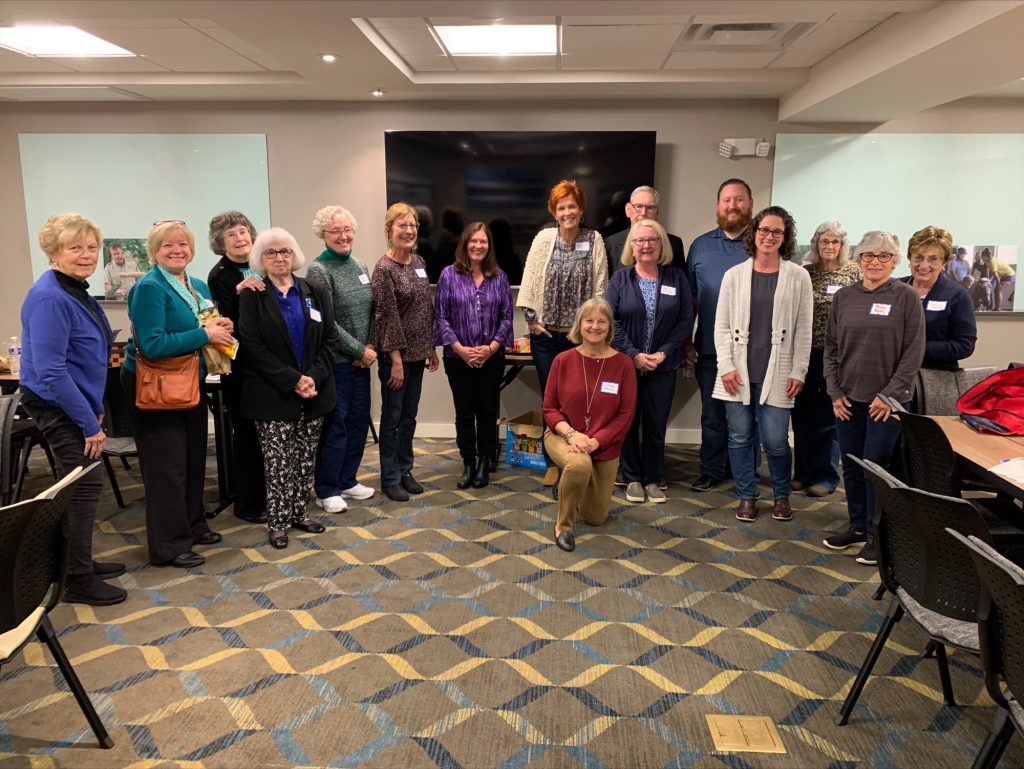 Please SAVE THE DATE for our next Dream Makers meeting on Tuesday, March 28 at 5:30pm (location TBA). We invite you to come and learn more about Aaron's Acres and this awesome group of supporters – and feel free to bring a friend along – there is no obligation to join at this time!
Contact Kate Mullen at katemullen@aaronsacres.org or 717-917-6101 x105 for more information and with any questions.