Aaron's Acres Events
There's always something going on at Aaron's Acres! Check out our upcoming events below, and get more details on special events through the menu on the right.
Aaron's Acres is committed to creating event resources for families with children of varying ability levels. Our Accessible Events tab features events in the Central PA area that are geared towards children with special needs. If you have an event you would like to add to our Accessible Events guide, please contact Events & Communications Coordinator, Gabriella Kime Toews, at gabriellakimetoews@aaronsacres.org.

---
Upcoming Events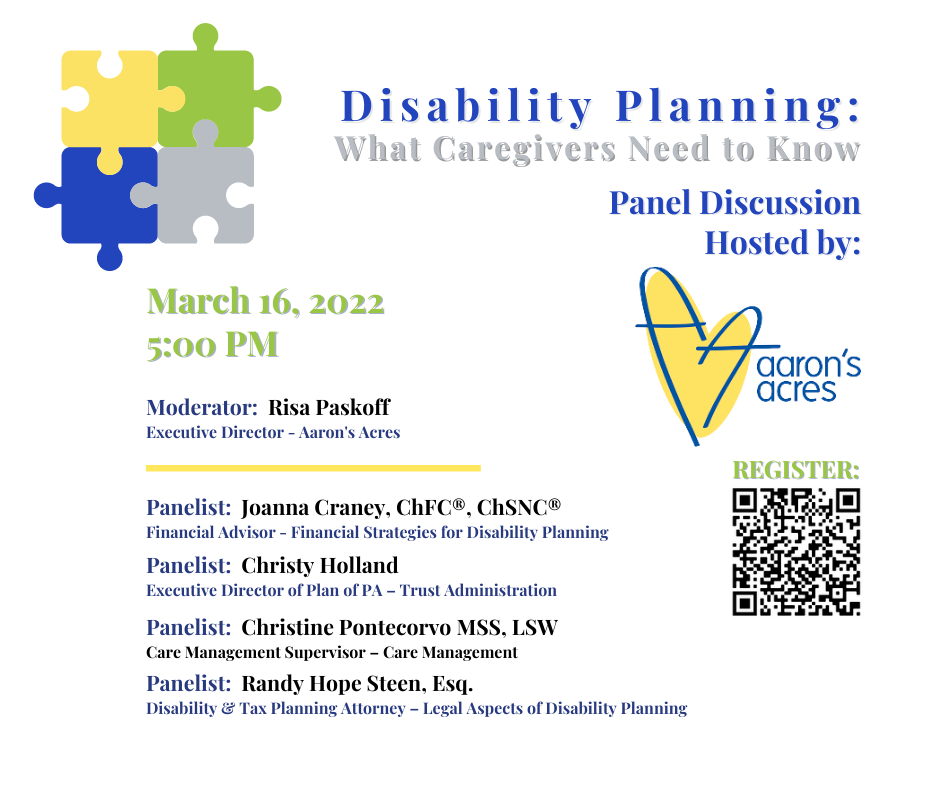 A Panel Discussion Hosted by Aaron's Acres
Moderator: Risa Paskoff (Executive Director – Aaron's Acres)
Panelists include:
Joanna Craney, ChFC®, ChSNC® (Financial Advisor, Financial Strategies for Disability Planning)
Christy Holland (Executive Director of Plan of PA – Trust Administration)
Christine Pontecorvo MSS, LSW (Care Management Supervisor – Care Management)
Randy Hope Steen, Esq. (Disability & Tax Planning Attorney – Legal Aspects of Disability Planning)
Events that benefit Aaron's Acres and/or our participants!