Photos & Videos
When Aaron's Acres was founded, our Lancaster, PA summer camp served 11 children with special needs. Now, that number exceeds 200!
---
Celebrating our partnership with Members 1st Federal Credit Union!
Members 1st has supported Aaron's Acres for years – volunteering at our camp carnival, volunteering as summer camp photographers, donating gift cards, holding "Sneakers Day" to raise funds and being a sponsor at various levels for our annual golf tournament.
This past year, Aaron's Acres was the recipient of funds raised from their annual golf outing. These funds were designated to our 2021 golf outing and enabled them to be the Diamond Sponsor as well as the Cart Sponsor. In addition, they were a Camp Session Sponsor for session 2 of camp (with the funds raised through their golf outing).
There is no question that the partnership that we have with Members 1st has had a tremendous impact upon our organization in so many different ways.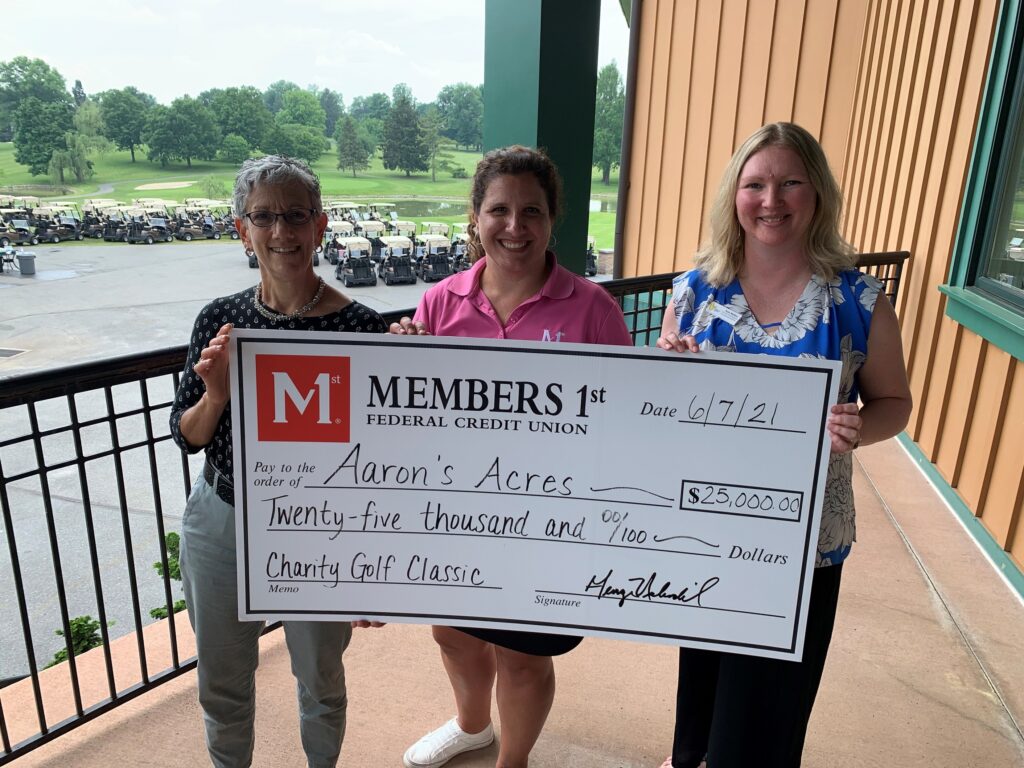 ---
---
---
Subscribe to our YouTube Channel to watch more Aaron's Acres videos when they're released!