Aaron's Acres is grateful for other individuals and organizations that support our participants and children and young adults with disabilities throughout the year. We would like to highlight an individual and two organizations that support our participants during summer camp but also support the community by providing services or supports to children and young adults with disabilities.
---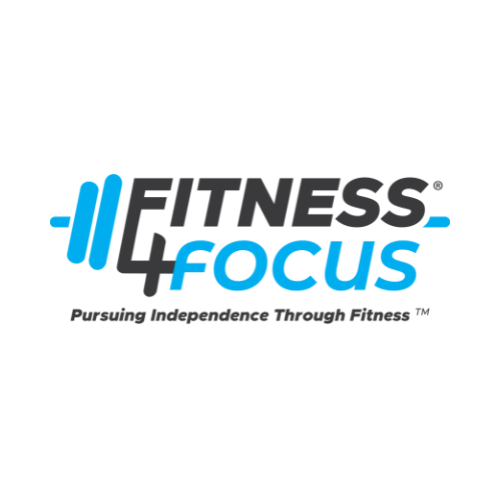 FITNESS 4 FOCUS
"At Fitness 4 Focus, our goal is to help our athletes achieve their ultimate potential."
​​Fitness 4 Focus (F4F) is for individuals who are impacted by intellectual, physical, mental and/or sensory diagnosis that affect their ability to perform certain activities. ​Not all athletes are the same but through fitness, their athletes are seeing themselves for their abilities, not disabilities. F4F provides services to those living with:
Autism Spectrum Disorder (ASD)
Attention-Deficit Disorder (ADD)
Emotional Disturbance
Asperger's Syndrome
Attention-Deficit/Hyperactivity Disorder (ADHD)
Cerebral Palsy Learning Disabilities (LD)
Down Syndrome
Stroke Survivors
Pervasive Developmental Disorder (PDD)
Traumatic Brain Injury (TBI)
Intellectual Disability (ID)
Fitness 4 Focus serves all individuals from childhood through adulthood. Their athletes are learning new skills, making new friends and gaining in strength, coordination, confidence and independence at every age. Younger athletes are introduced to earlier intervention. Once they have mastered the early intervention curriculum they transition to their gym curriculum. ​
The F4F environment is designed to improve athletes' daily life skills. The gym is a structured environment where athletes are trained at their own pace. There are minimal distractions and there is a high emphasis on safety and creating a space that athletes love to be part of.
​Coaches have completed the Fitness 4 Focus training and behavioral certification before working with athletes individually. Many of their trainers have personal training certification and others simply have a passion for working with individuals with disabilities and helping them reach their potential.​
Learn more about Fitness 4 Focus!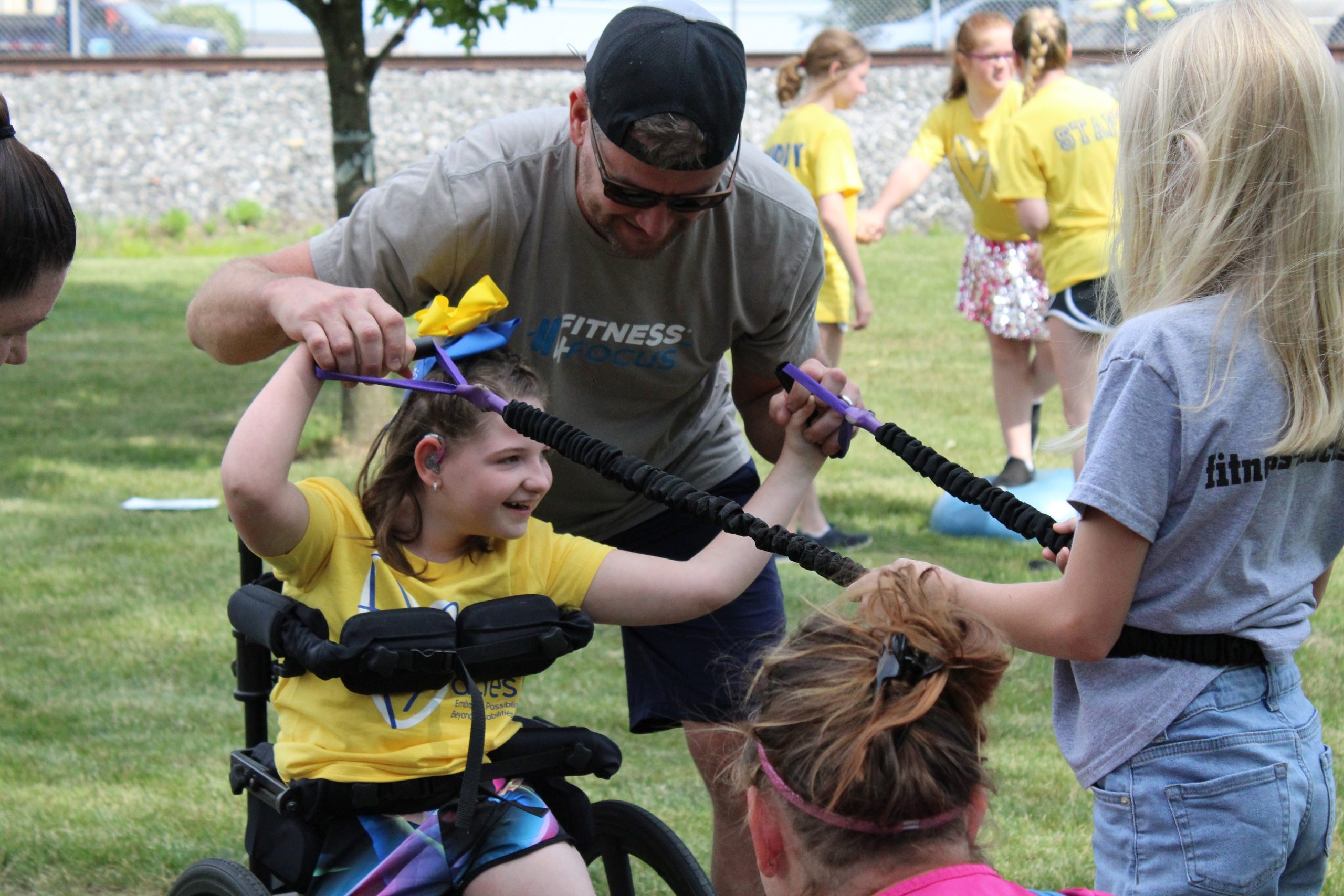 ---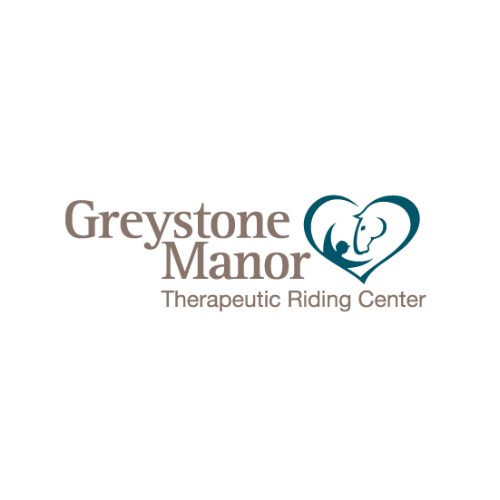 GREYSTONE MANOR THERAPEUTIC RIDING CENTER
"Our mission is to enhance the lives of individuals with special needs through equine-assisted activities."
Greystone Manor TRC is a 501(c)(3) organization that provides quality equine-assisted activities to children and adults with disabilities in Lancaster, PA. They have more than 50 riders participate in lessons each week. In addition to riding lessons, they offer a monthly unmounted clinic series for individuals who want to learn more about horses from the ground level. Therapeutic riding has many benefits which touch different areas of the lives of the riders including physical, psychological, emotional and social.
Riding lessons and clinics are goal-oriented to meet the individual's personal needs. Each participant is assessed prior to lessons and goals are developed. Cognitive, physical or emotional needs should not limit a person from interacting with horses. Such interactions can be highly rewarding. With volunteer help, individuals with disabilities can become increasingly mobile, learn a degree of control over a responsive animal, and grow in self-esteem. They can also learn to care for the horse and create a special bond with them.
Here are just a few ways Therapeutic Riding may benefit an individual:
Physical
Improved coordination and muscle tone
Improved gross and fine motor skills
Increased range of motion/muscular strength
Cognitive
Improved attention and concentration
Improved judgment and critical thinking skills
Improved flexibility in thinking
Psycho-Social
Increased self confidence, self esteem, and self control
Increased understanding of consequences/cause and effect
Improved positive social interactions and teamwork
Learn more about Greystone Manor TRC!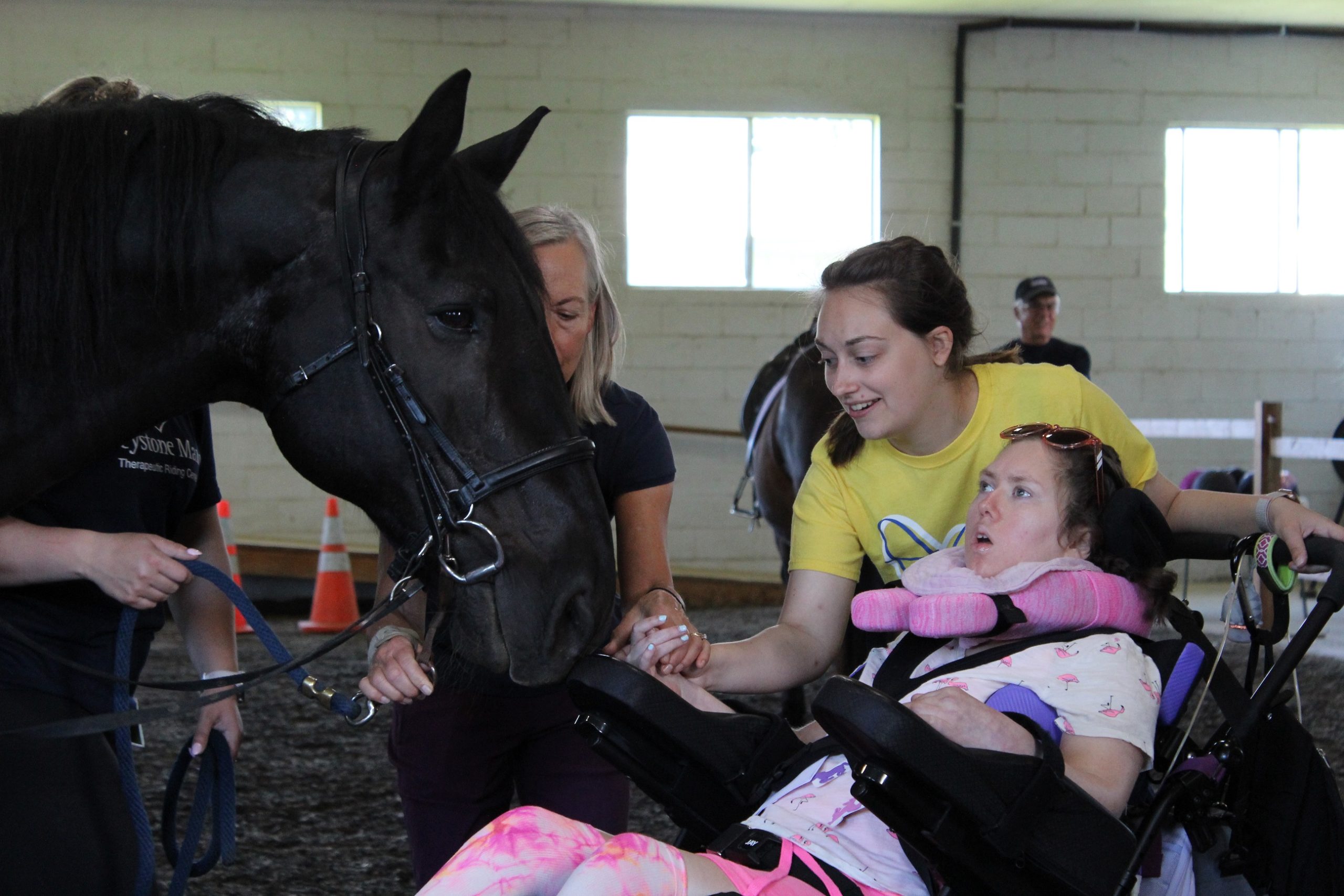 ---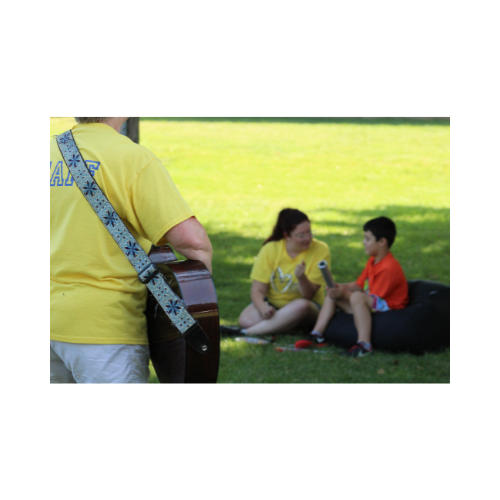 MISS CINDY
"The beauty of Music Therapy is it does NOT focus on performance. It isn't a one size fits all approach. Each individual's level of participation is right for that individual."
MISS CINDY
Miss Cindy has been a Music Therapist for more than 35 years. She has worked with individuals of all ages and abilities, in schools, adult programs, nursing homes and private homes. Music Therapy is more than just having fun and making music! Music Therapy sessions use music to address physical, emotional, cognitive, communication, and social needs of individuals of all ages and abilities. Through singing, moving to music, instrument play, and listening experiences, campers are given the opportunity to experience whole body learning with the aid of music. The power of music to motivate, its innate structured form, and its flexibility, make it an ideal means of helping campers learn in a non-competitive, safe, and fun environment.