Participants were ready to kick off the 2022-2023 School Year Program last weekend!
During the School Year Program, younger participants, ages 5-12, partner with undergraduate students studying special education to complete crafts, play games, make snacks and more. Older participants, ages 13-21, partake in age-appropriate community outings with peers.
Older adolescents in Lancaster visited Cherry Crest Adventure Farm on Friday night. Participants had the opportunity to explore the farm, take a wagon ride around the property and roast marshmallows by the fire. This group had a great time making s'mores, eating fries, bouncing on the Barnyard Jump and taking a farm tour wagon ride.
Older adolescents in Dauphin visited Risser-Marvel Farm Market on Friday night. Participants enjoy a hayride, bonfire and games with friends!
Younger children participated in "out of the world" activities at Millersville University. The theme for the first Saturday night program of the year was "Outer Space" and participants made rockets, slime and moons, and completed a scavenger hunt, played bingo and enjoyed games with friends.
---
FRIDAY NIGHT PROGRAM (OLDER ADOLESCENTS)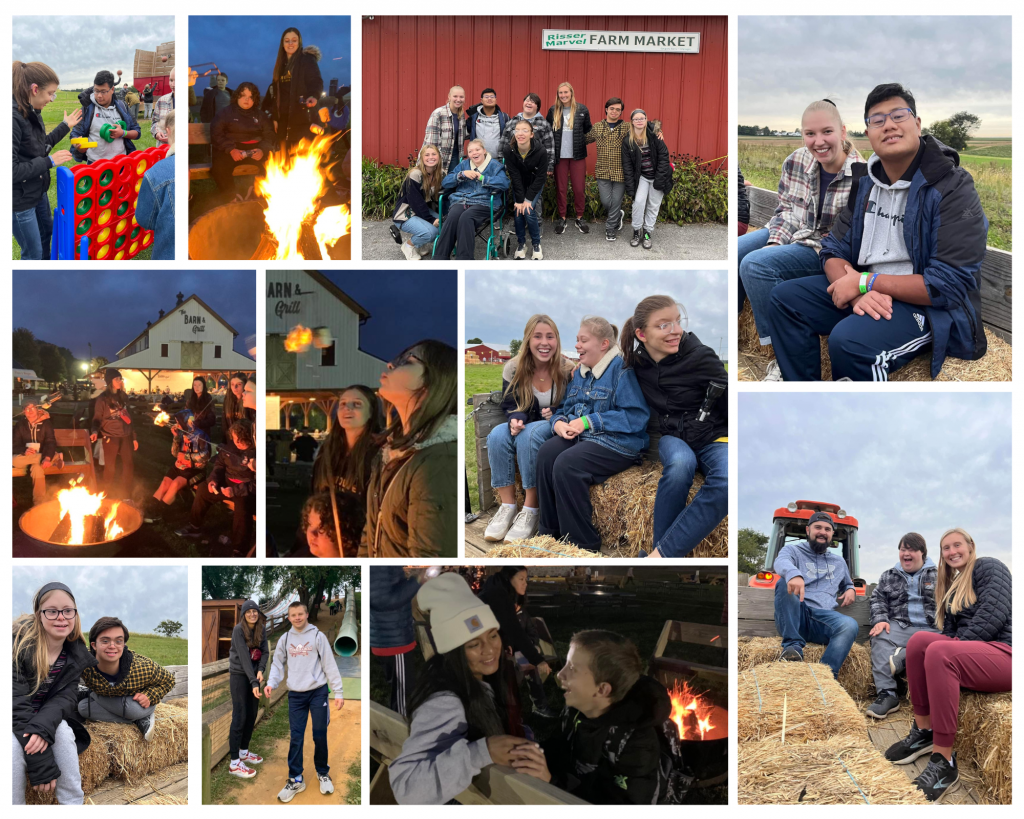 ---
SATURDAY EVENING PROGRAM (YOUNGER CHILDREN)