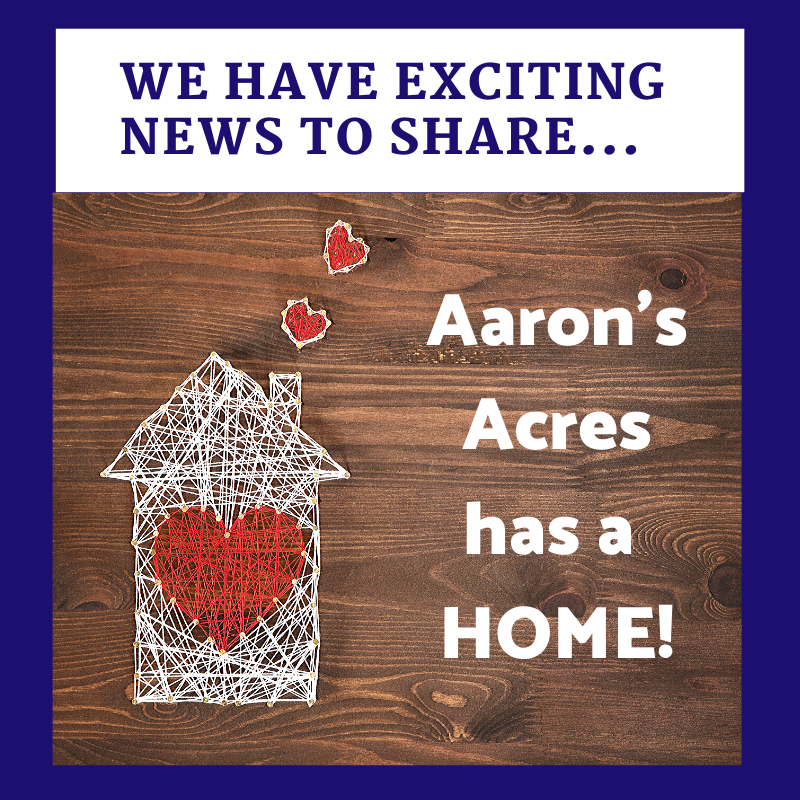 A place to call Home:
Creating an inclusive environment
---
Aaron's Acres is excited to announce plans to be a part of the development of a new cultural center on Hoffer Farm, owned by Pleasant View Communities. Both organizations have signed a letter of intent signifying the start of this project in 2020. Aaron's Acres will have a permanent home at the cultural center for programs, administrative offices, storage space and meetings.
Aaron's Acres envisions a campus that promotes collaboration with other non-profit organizations and community groups, serving all types of people with a wide variety of ages, abilities and needs. Partnerships with other programs will help to create an inclusive environment with volunteer opportunities for the residents of Pleasant View Communities and the participants at Aaron's Acres. Meaningful activities such as growing vegetables, herbs and flowers, hydroponic gardening and caring for animals are just some of the activities Aaron's Acres hopes to participate in at the new center. Aaron's Acres hopes to create new community connections and looks forward to collaborating with Pleasant View Communities to build a stronger community for all people, regardless of abilities and challenges.