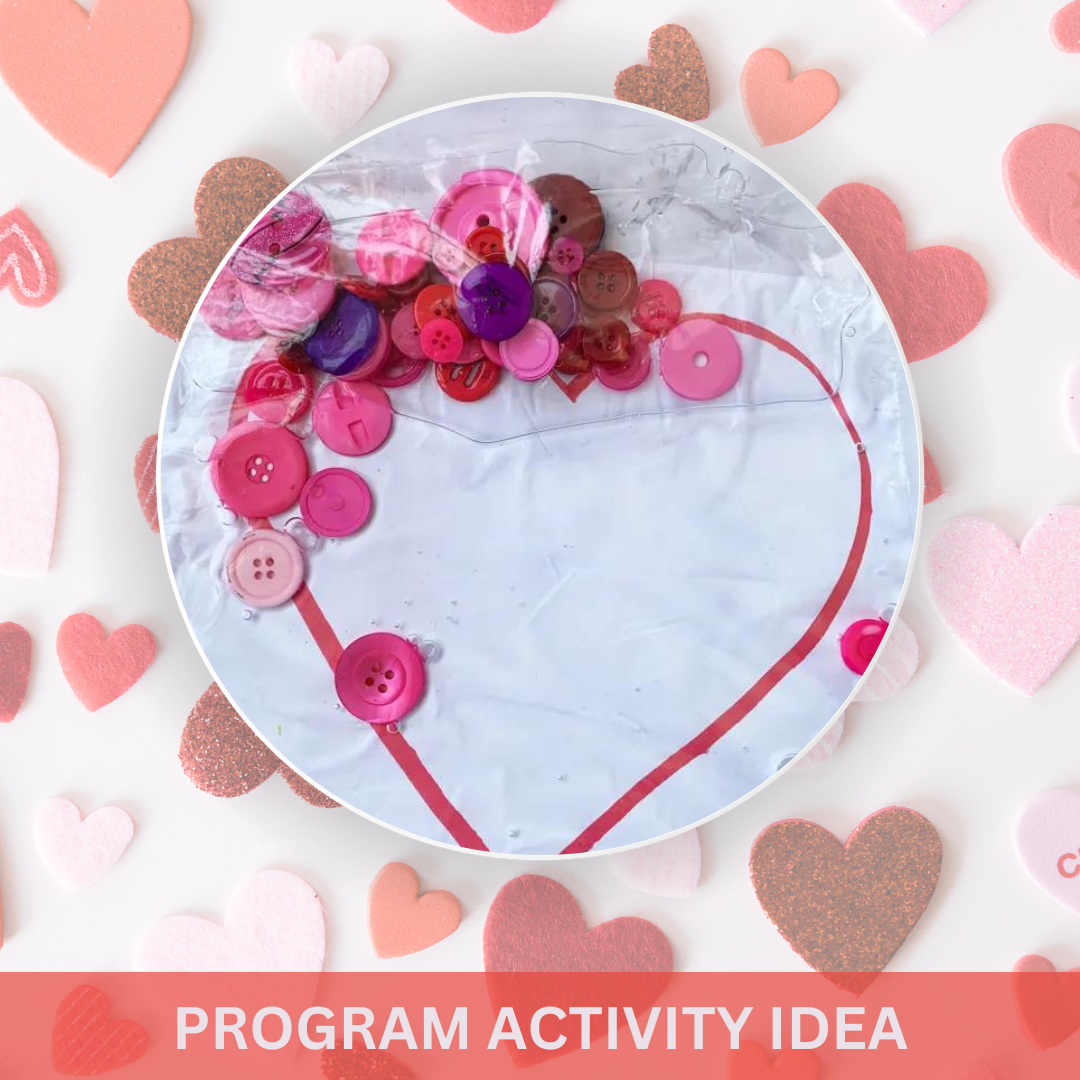 Each month, School Year Program's Younger Group participates in activities that correspond with the month's theme. February's theme was "Valentine's Day Fun"! The evening included a variety of heart themed activities and games.
Here is a sensory bag activity that's great for all ages and a fun fine motor activity just in time for Valentine's Day!
Supplies
White paper (1 piece per person)
Sandwich bags (1 per person)
Markers (red or pink)
Buttons of various sizes (red, pink and white) (10 per person)
Fake rose petals (6 per person)
Red or pink ribbon (3 one inch strips per person)
Baby oil, hair gel or shaving cream
Directions
Draw a heart on a white sheet of paper using a red or pink marker.
Cover the entire heart with buttons.
Add all the buttons needed to cover the heart into a gallon sized Ziploc bag.
Add some baby oil or hair gel to the bag.
Grab the heart you drew on white paper and place it on a table or other flat surface.
Tape your sensory bag over the top of the piece of paper with the heart on it.
Use your fingers to move the buttons around and fill the heart!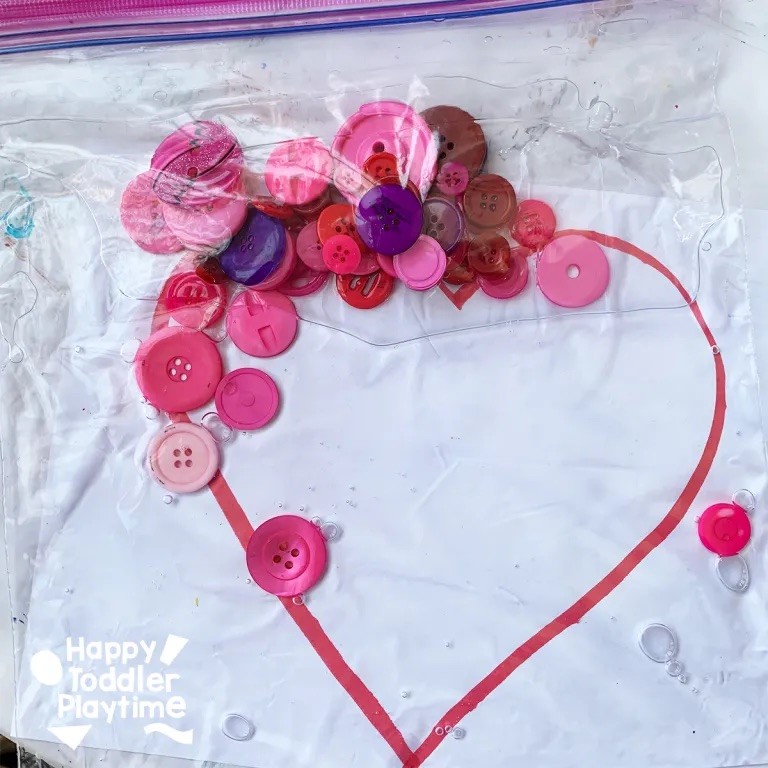 Notes
Baby oil will make the buttons easier to move around.
Hair gel will make the buttons more difficult to move around.
Use shaving cream to make the buttons more challenging to find!
Make this seasonal and change up the colors and shape for a new activity next holiday!
---
https://happytoddlerplaytime.com/fill-the-heart-sensory-bag-valentines-day/